Community action agencies are located throughout Arizona.
Community Action Agencies or Programs are administered through counties, cities, councils of government, and private non-profit organizations. Community Action Programs and Agencies throughout Arizona provide a variety of services, which may include:
Emergency Financial Assistance
Utility Assistance
Utility and Telephone Discount Programs
Rental/Mortgage Assistance
Housing Repair, Rehabilitation and Weatherization
Food Boxes and Other Food and Nutrition Programs
Case Management
Advocacy and Referrals
Child Care / Head Start
Housing and Homeless Assistance
For information about resources available in your community, click below.
Apache, Navajo and Yavapai Counties
Northern Arizona Council of Governments (NACOG)
Serving Apache, Navajo and Yavapai Counties.
Visit www.nacog.org for additional information.
Main Office
119 E. Aspen Avenue
Flagstaff, AZ 86001
Hours:
8 am–5 pm | Monday—Friday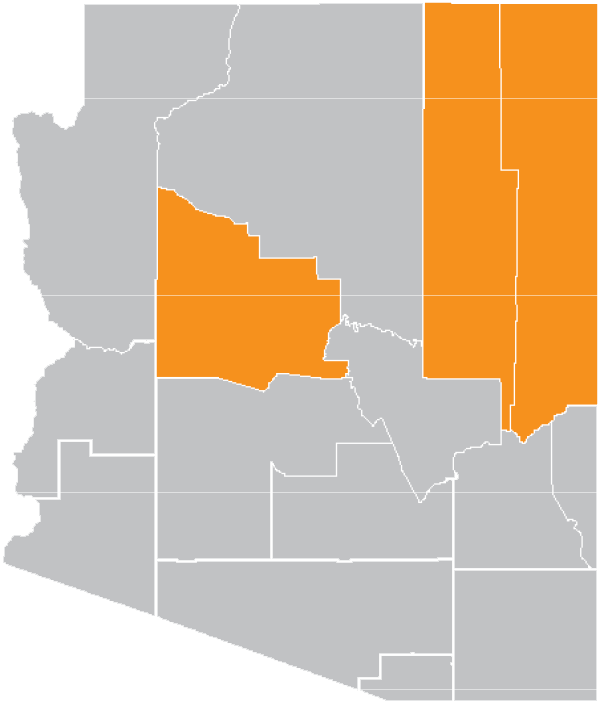 Coconino County Community Services
Applicants are encouraged to come in to complete a pre-screening form. Appointments will not be made by phone. If funds are not available, an appointment will be scheduled with a caseworker to assess needs and assist with services available.
Visit www.coconino.az.gov and select Your Government from the main header. Under Departments, click Community Services for additional information.
Hours may be subject to change, so please call in advance to confirm.
Cochise, Graham, Greenlee, and Santa Cruz Counties
Southeastern Arizona Community Action Program (SEACAP)
Serving Cochise, Graham, Greenlee and Santa Cruz Counties. For more information, visit www.seacapaz.com.
Hours may be subject to change. Please call for pre-intake information.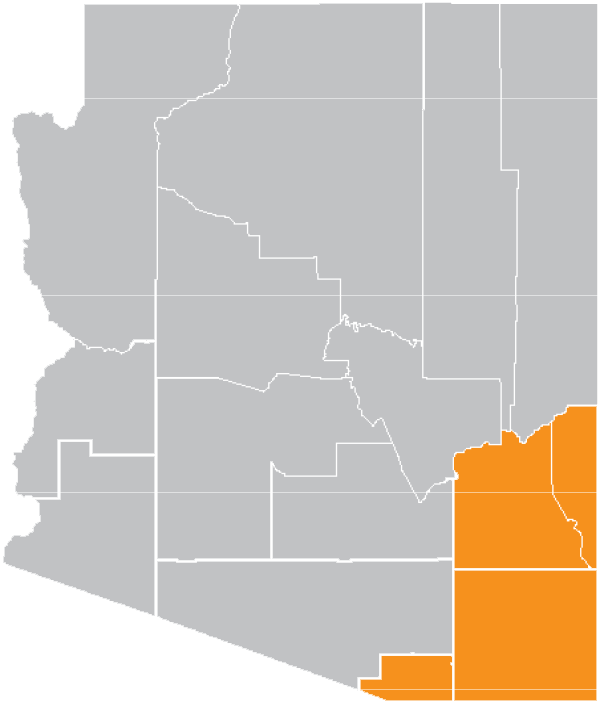 Bisbee
1326 W. Highway 92, #11
Bisbee, AZ 85603
Hours:
2pm – 4pm | 1st and 3rd Wednesday
10am – 3pm | 2nd Wednesday
8am – 12pm | Last day of the month
Clifton
100 Coronado Blvd.
Clifton, AZ 85533
Hours:
Contact Safford location for hours
Nogales
490 Chenoweth
Nogales, AZ 85621
Hours:
Safford
283 W. 5th Street
Safford, AZ 85546
Hours:
7am – 6pm | Monday – Thursday
Willcox
101 S. Railroad Avenue, Ste. A
Willcox, AZ 85643
Hour:
Satellite Offices
Services are provided at these locations on a monthly or twice monthly basis. Contact Safford location for more information and upcoming service dates.
Benson City Hall
120 W 6th St.
Benson, Arizona 85602
---
Duncan Heights Rural Housing
541 4th St.
Duncan, Arizona 85534
---
Oscar Yrun Senior Center
3020 E. Tacoma Dr.
Sierra Vista, AZ 85635
---
Patagonia Senior Center
100 Quiroga Lane
Patagonia, Arizona 85624
---
St. Vincent de Paul Center in Douglas
543 N. G Ave.
Douglas, AZ 85607
Globe/Miami
5515 S Apache Ave., Ste. 200
Globe, Arizona 85501
Payson Area
107 W. Frontier St., Ste C
Payson, AZ 85541
La Paz, Mohave, and Yuma Counties
Western Arizona Council of Governments (WACOG)
Visit www.wacog.com for more information. Please call for hours and information about completing an application.
Main Office
1235 So. Redondo Center Drive
Yuma, AZ 85365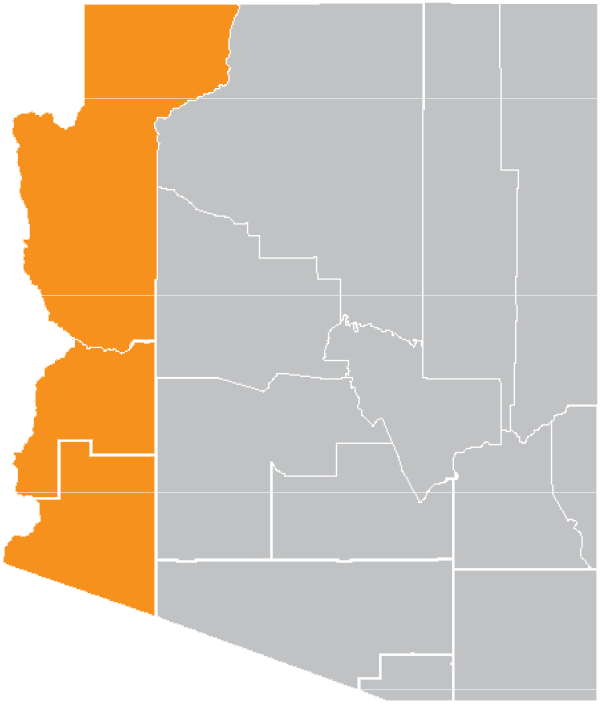 La Paz and Yuma
224 S. 3rd Avenue
Yuma, AZ 85364
Mohave
208 N. 4th Street
Kingman, AZ 86401
County-Wide Contact
Maricopa County Human Services Department
234 N. Central Avenue, 3rd Floor
Phoenix, AZ 85004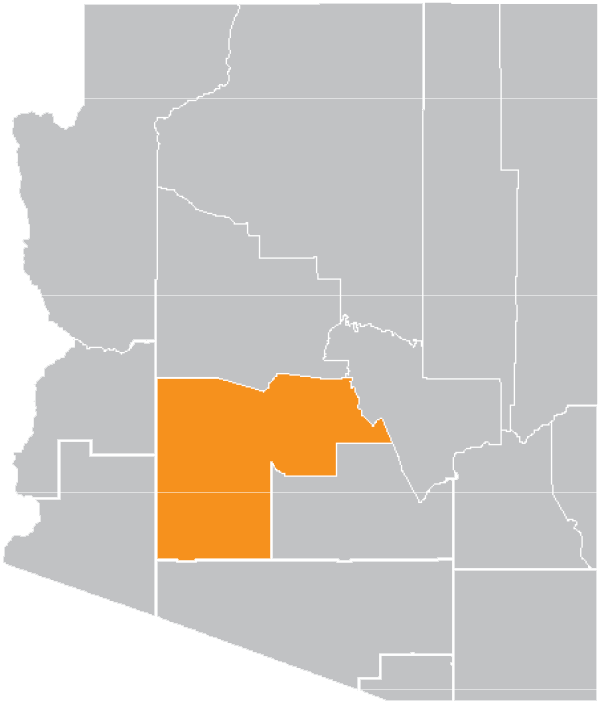 Pima County Community Action Agency
For assistance with rent and utilities, please call 520.724.7700. This line is open Monday–Friday 8:30 am–10:30 am.
For assistance with water bills, please call 520.724.2667. For assistance with sewer outreach subsidy, please call 520.724.3794.
2797 E. Ajo Way, 3rd Floor
Tucson, AZ 85713
Hours:
8 am–5 pm | Monday–Friday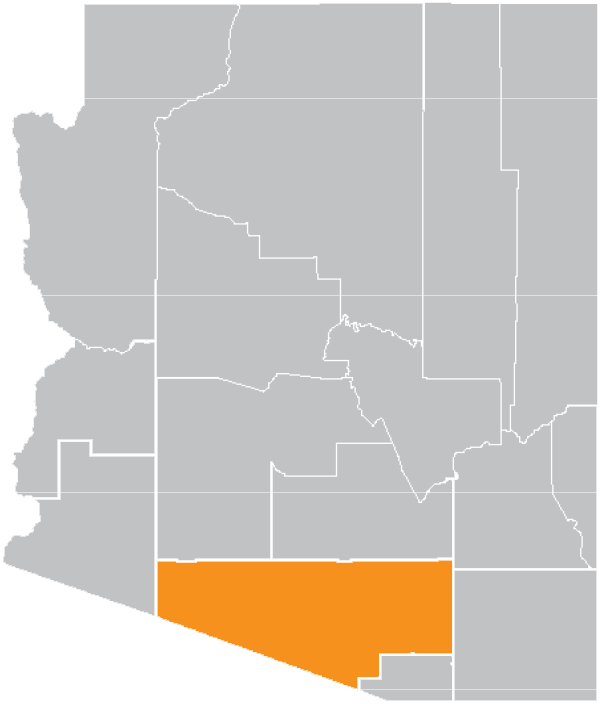 Community Action Human Resources Agency (CAHRA)
Please call for intake information or to make an appointment. Appointments are made on a first come, first served basis and will be scheduled within one week. Once an appointment is scheduled, applicants will receive a list of documents to bring to the appointment.
Visit www.pinalresources.org for additional information and quick links.
109 N. Sunshine Blvd.
Eloy, AZ 85131
Hours:
8 am–5 pm | Monday–Friday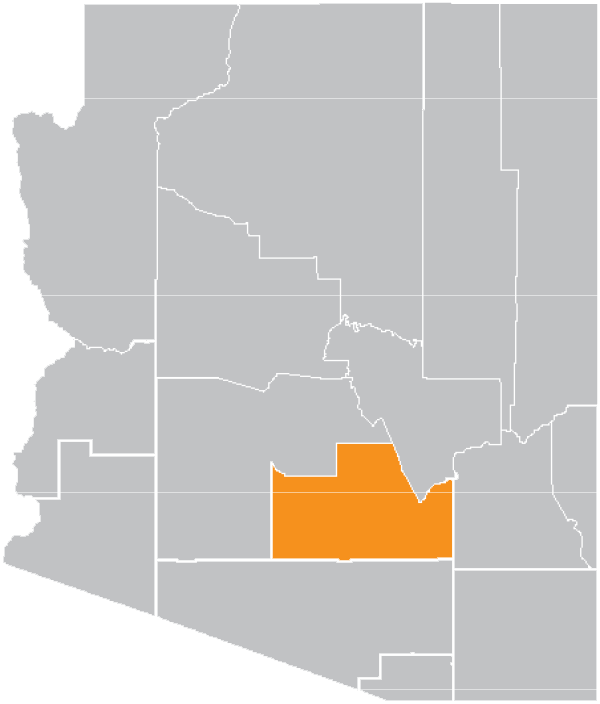 we believe we can stop poverty before it starts.